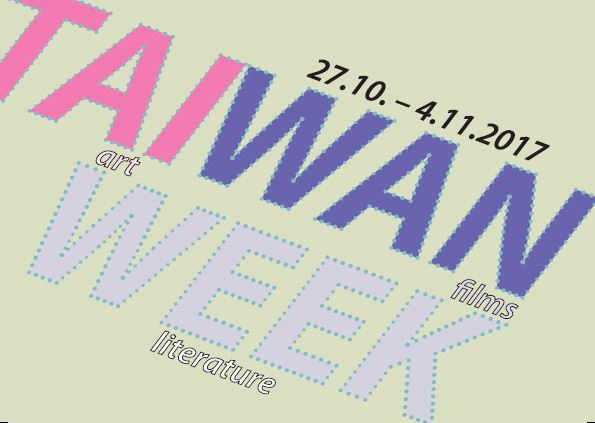 Taiwan Week (27 October – 5 November 2017) was held in Leiden, the Hague and Amsterdam, featuring a range of activities around writer Tsou Yung-shan and poet Ye Mimi, both originally from Taiwan. KuaLanx made important contributions to the success of the activities, mainly investing time (What we got in return, you ask? It was fun).
Tsou Yung-shan, a writer from Taiwan currently living in Berlin, exhibited her works at SinArts gallery in the Hague, combined with two Artist Talks and a literary activity in Old School in Leiden. Taiwanese poet Ye Mimi appeared in Old School twice, once with Wouter Ydema and once at Philo Cafe. Both were also special guests at of the 'China' issue of literary magazine Terras, in which work from both was published. Renowned literary translator from Chinese, Silvia Marijnissen, translated a selection of Ye Mimi's poetry, and Mathilda Banfield translated Tsou Yung-shan's Driesprong.
The Taiwanese Film Festival on 3 and 4 November in the Hague was themed 'Diaspora and Film' and contained a number of interesting film choices, including Chun Mong-hong's Parking, which was the opening film.
For KuaLanx, the approach was mainly to stimulate the diversity of activities surrounding East-Asian culture in the Netherlands. Interesting events are organised regularly, for example around Chinese writers. The Confucius Institute and Leiden University often play an important role in this and their events are generally very worthwhile. This year we thought more attention for female talent would be appropriate. The female narratives of Taiwan Week contributed to correcting this imbalance. Other nice aspects that we can retain in future events were the absence of politics (and, since politics are everywhere, that is no mean feat) and the combination of various disciplines, such as poetry, literature, film and visual art.