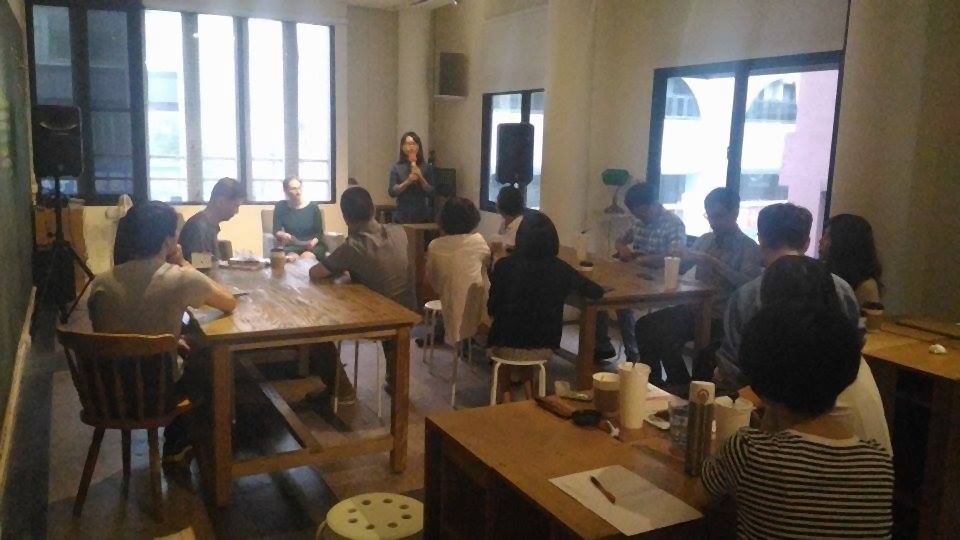 Translators' cafe in Taichung, Taiwan
KuaLanx organised a translators' cafe in Taichung, Taiwan last Saturday. We discussed various topic, such as common practical issues, business expansion and professionalisation. Of course it was a nice chance for some networking and many cards were exchanged. It was also nice for our team to get to know more translators in Taiwan working from different languages into Chinese. We look forward to collaborating with them!
We were happy to note that many experienced translators participated and we were also especially satisfied at the diversity of languages represented. We welcomed translators from Spanish, Japanese, French, Dutch and of course English into Chinese. We were also able to hold specific discussions on literary translation with a number of literary translators.
Overall the event was a great success. Thinkers' Corner, a cafe close to Taichung station, kindly allowed us to use their first floor. One of the participants is going to organise a spin-off in Kaohsiung (Gaoxiong). We think that's a brilliant idea and he has our full support!